I saw this gorgeous, super-soft melon colored jersey fabric at Hancock Fabrics and knew it would be perfect for a maxi dress. To make it different from all my other maxis, I decided to add 2 tiers of ruffles to the top. The good thing about this dress is that it can easily be belted at the waist post-pregnancy and still be wearable afterwards.
DIY Melon Ruffled Maxi Dress
Frye Joy Vintage Slides
Close-up of ruffle detail plus detachable matching floral pin: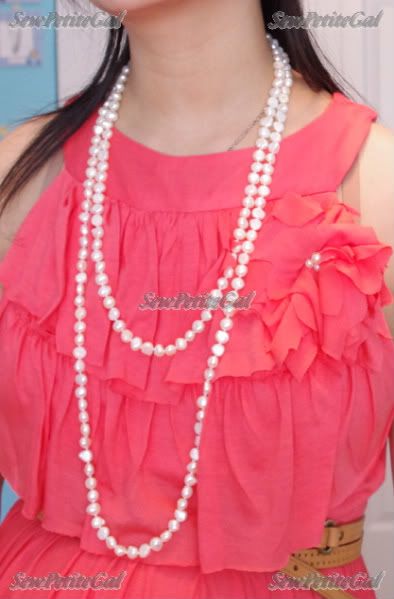 Which necklace looks better with this color of dress: turquoise or pearls? I like the contrast of the turquoise but the pearls with the floral pin looks nice too so I'm undecided.