Old Navy was having an amazing promo on Friday (will have 30% off the rest of the weekend) wherein the whole store was an additional 40% off AND for every $20 spent, you got $10 in Super Cash. I went to check out the Smocked Chiffon Top in person since I'd been web-stalking it in size XS for weeks to no avail. I wound up finding other items that looked much better in real life than on the website.
Plaid Flannel Shirt, $16 in store, (
buy here
)
Purple / Teal Plaid (Sz S) and Yellow Plaid (Sz XS)
The colors of these shirts were so much prettier when I saw it in the store! I think these will make great layering pieces. The XS in general fits me better all over except the chest area. Notice the gap between buttons?
Verdict: Buy both in Sz S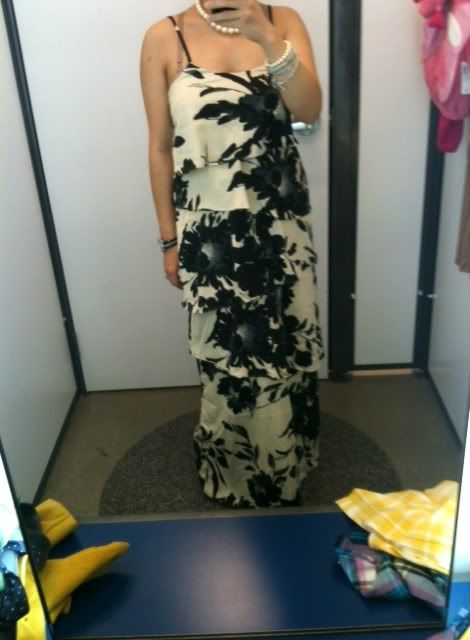 Ruffle Tiered Chiffon Maxi Dress, Sz XS, $18 in store, (
buy here
)
This dress wound up making me look a little shapeless but I really like the print and the dress itself is comfortable and lightweight.
Verdict: Buy and "fix" with a belt and some layers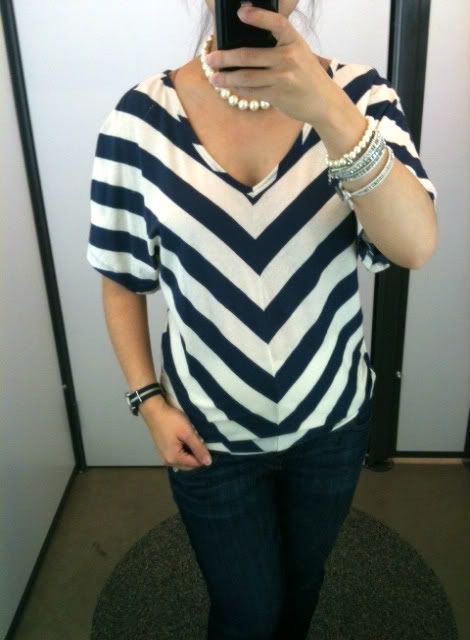 Chevron Stripe Top, Sz XS, $15 in store, (
buy here
)
I like the chevron pattern but there was just wasn't anything about the tee that screamed "must have."
Verdict: No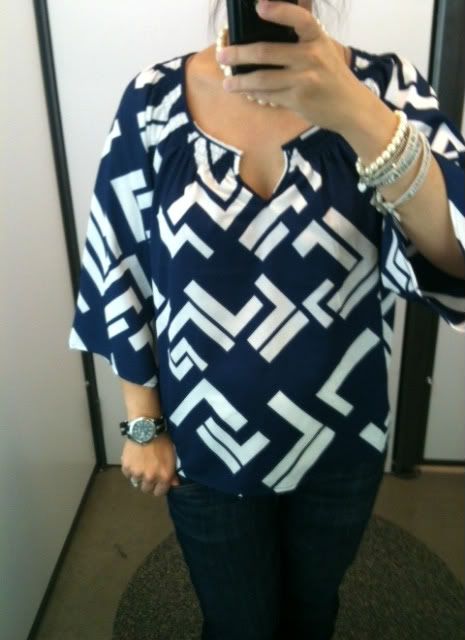 Smocked Printed Chiffon Top, Sz XS, $25 in store (
buy here
)
Holy big shirt! This was a very large and boxy shirt on me. I wish it would have worked out because I adore the print.
Verdict: No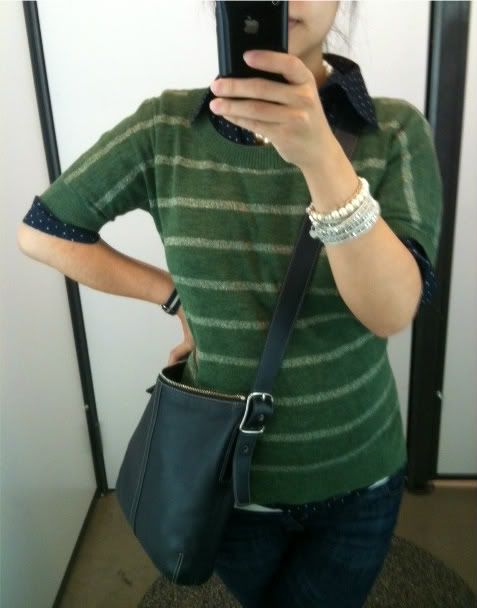 Sweater: Banana Republic
Shirt: LOFT
Today's shopping outfit is another shot at mixing patterns. This time a navy and white polka dot shirt with a green striped sweater.
Will you be taking advantage of this ON sale?