I received the J. Crew catalog over the weekend and was intrigued with the plaid shirt + skirt combo they featured:
I thought about it and thought about it and eventually gave in. I went to the mall to try on the combo in hopes I wouldn't be too tempted to break resolution.
The shirt and skirt fit very well and as with most J. Crew items, the 0 is a tad bigger than what I consider a true 0. The skirt more so because the elastic allows it more give than a normal waistband.
Verdict
: No to the shirt - it just isn't my style and I don't know that I'd want to pay full retail for it. Yes to the skirt - I've been looking for an olive skirt since I tried on the
one from LOFT
and I think this one is cuter / more classic.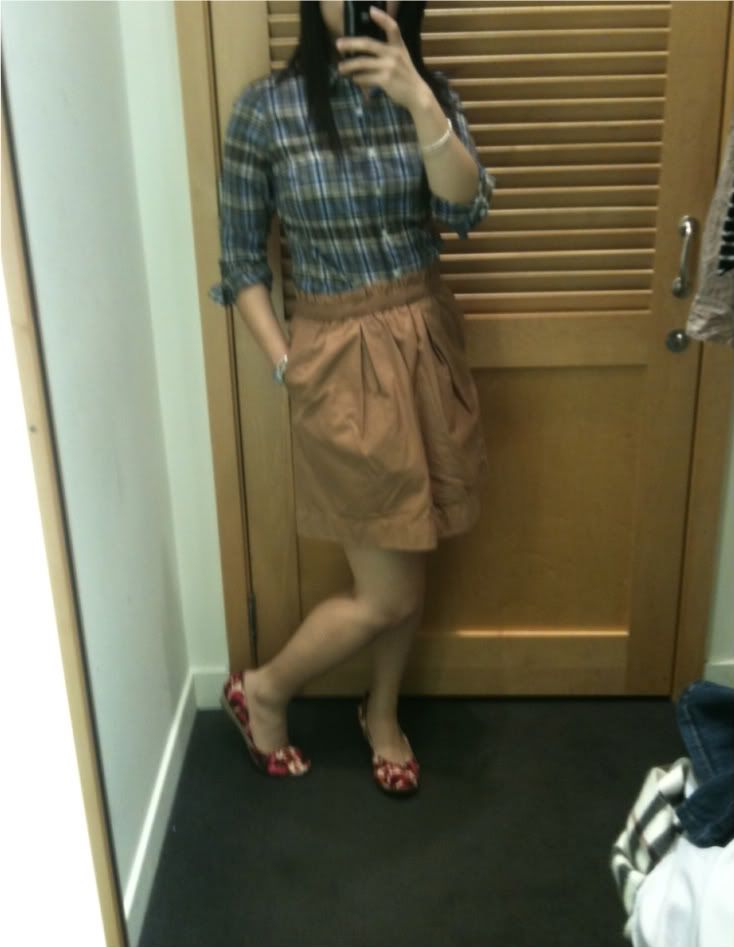 Same shirt as above.
Verdict: No, but would be open to other colors
Skirt: J. Crew Tulip Skirt, Navy Blue, Sz 2 (can't find online)
I was intrigued by the concept of this top and the ruffled tiers but it just didn't look very good on me. On the other hand, I LOVED the tulip skirt. The volume made me feel so feminine but the hemline is a little too short for me.
Verdict: No to the top / skirt, but keep an eye out for other tulip skirts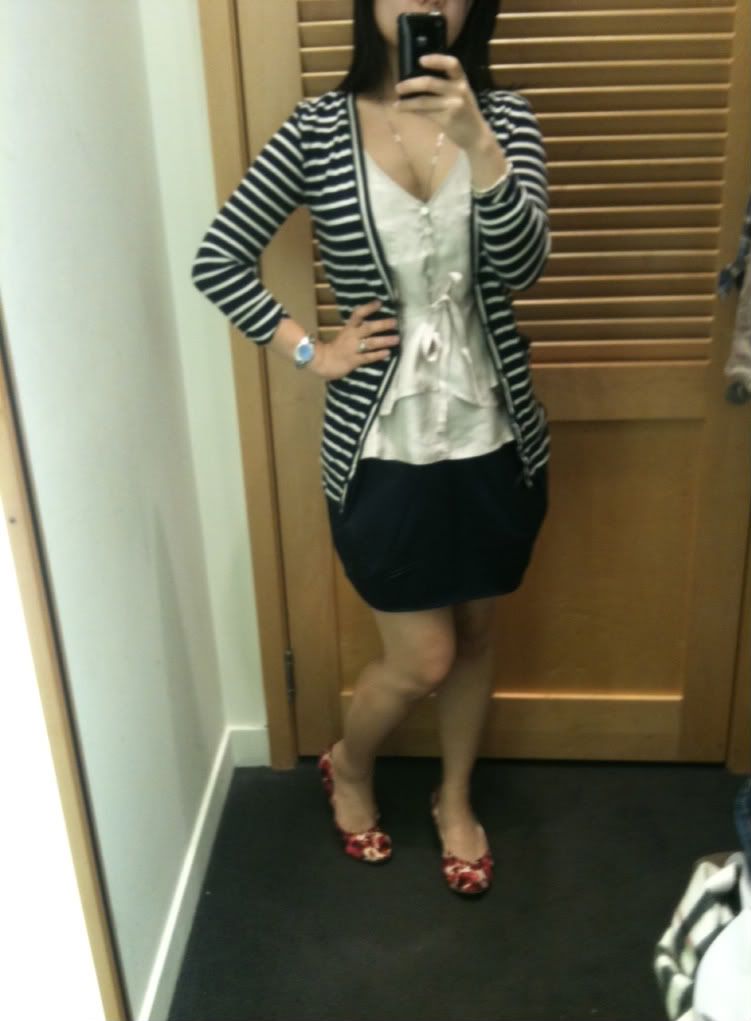 Top / Skirt same as above.
I was thisclose to getting this but I have so many cardigans already - 2 of which are navy/white striped. I just couldn't justify a 3rd.
Verdict: Sadly no
So it wasn't too bad. I bought the olive skirt and also a studded brown leather belt that was on sale.
Did you do any shopping this weekend?