If I had to choose a specialty, it would be making a very basic sleeveless top and then embellishing it. I've added neckline / shoulder / hemline details in all sorts of prints and fabric types. Here are some examples:
Tiered ruffle bottoms
Various neckline / shoulder details
(Ignore the baby stuff, the nursery just has better lighting than our bedroom :P)
Is there any interest in a tutorial on a particular one? If so, I can do a tutorial on how to pattern / sew your own tank and then separate ones on embellishments.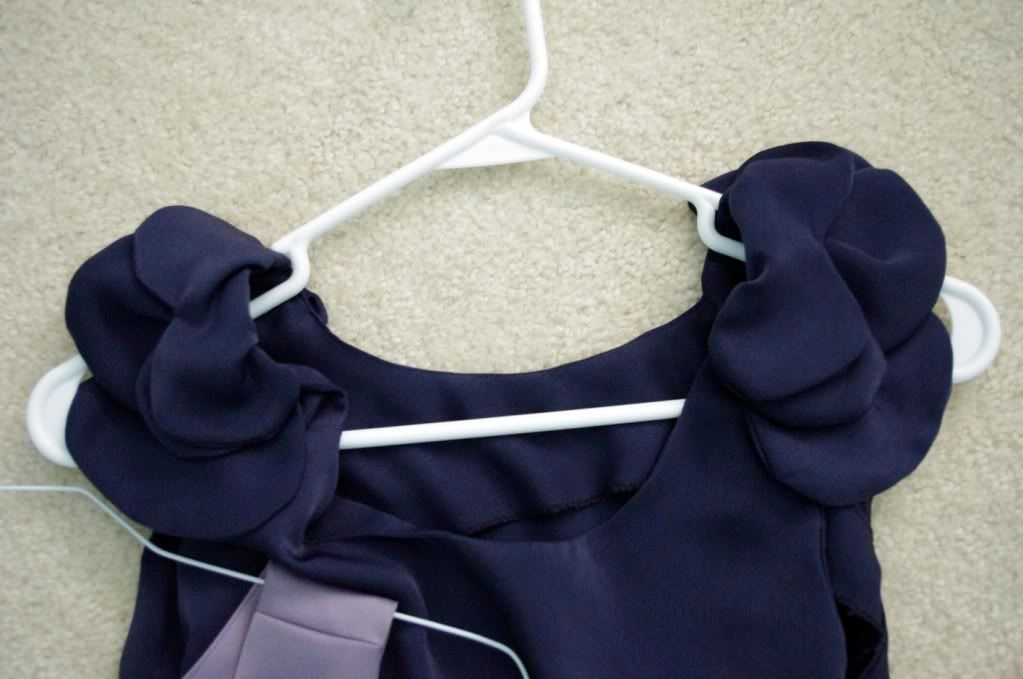 This is one of my favorites (hence my blog header). 5 large petals on each shoulder.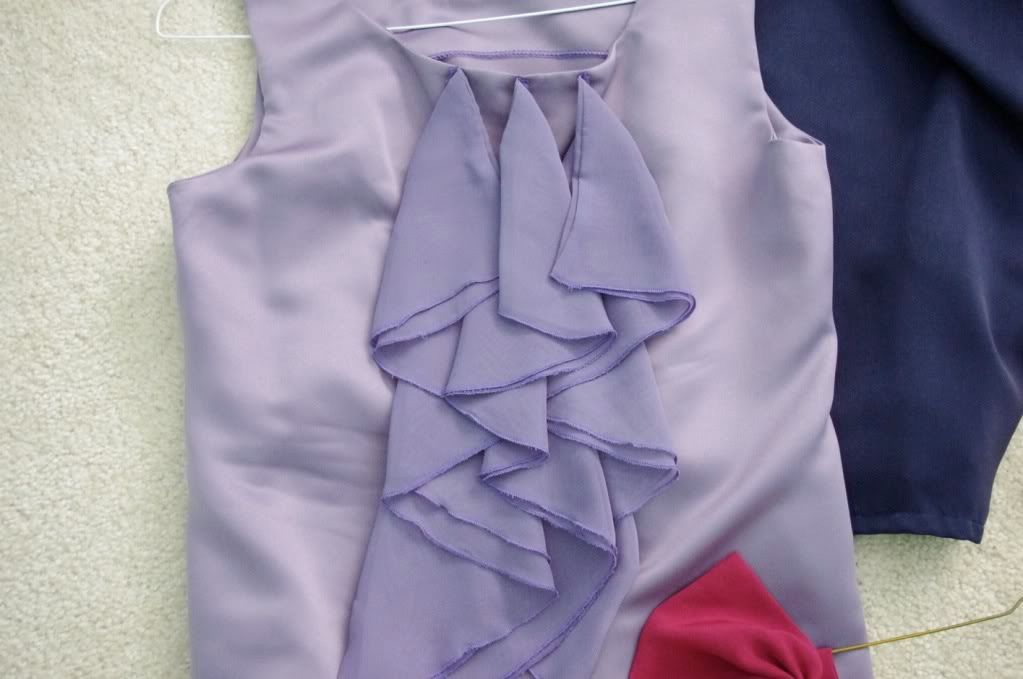 I really love the front detailing but I learned too late that satin for the tank body
is a very unforgiving fabric.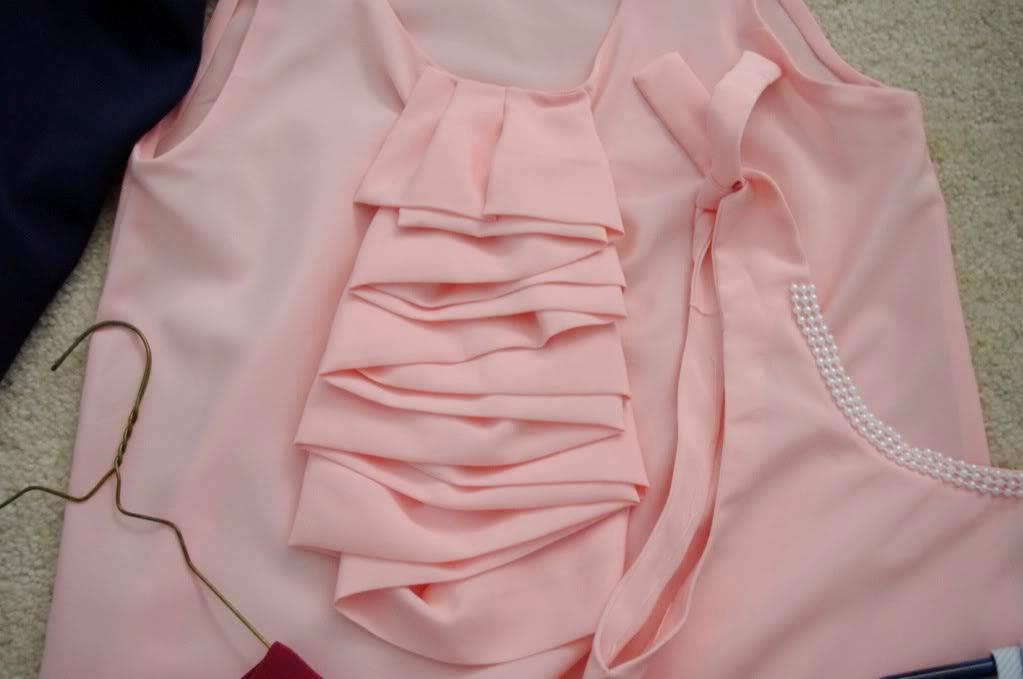 One of my 1st DIY efforts. This is made of a really cheap nylon but in real life (luckily), it reads silky.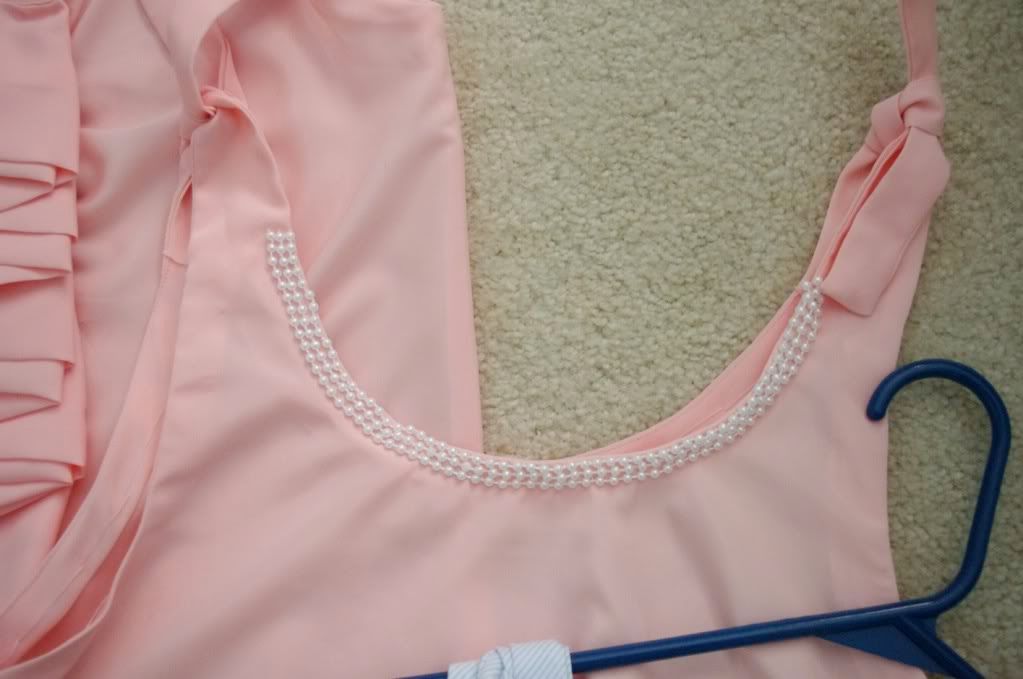 Same fabric as above, but with tie shoulders and pearl detailed neck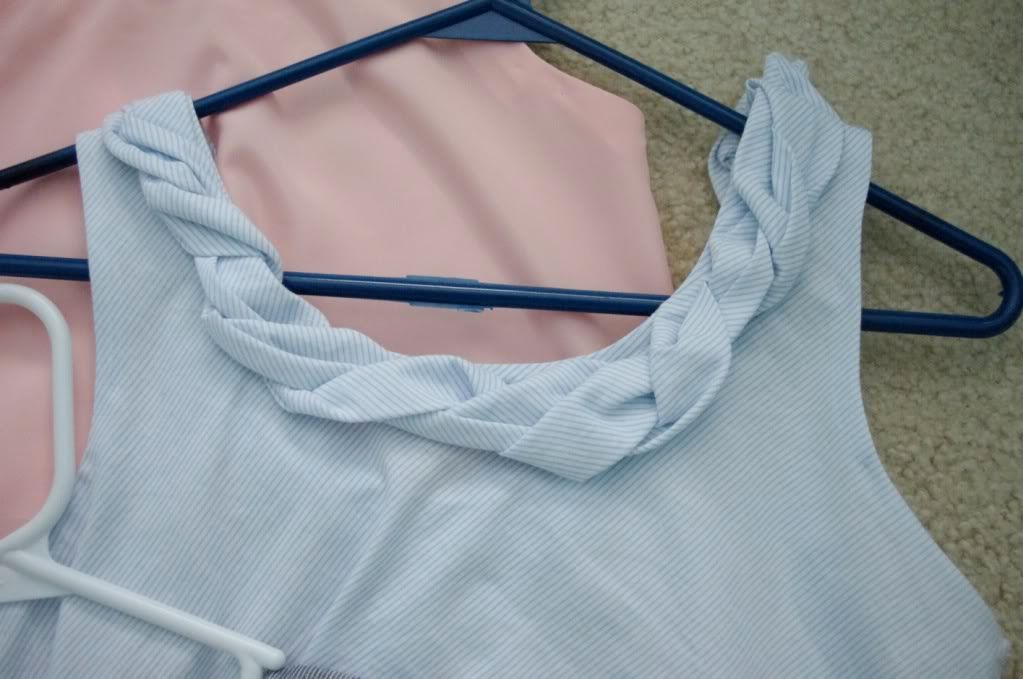 This is one of the easier ones. Just a basic tank with woven detailing secured with hand-stitches.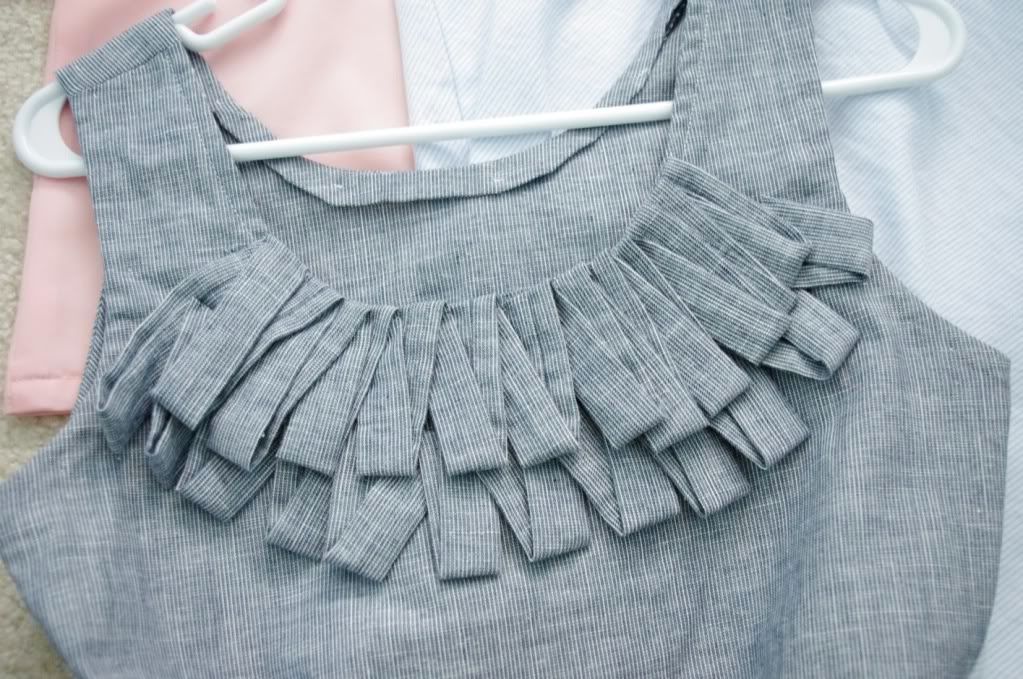 The challenge with this one was just getting the fringe placed evenly.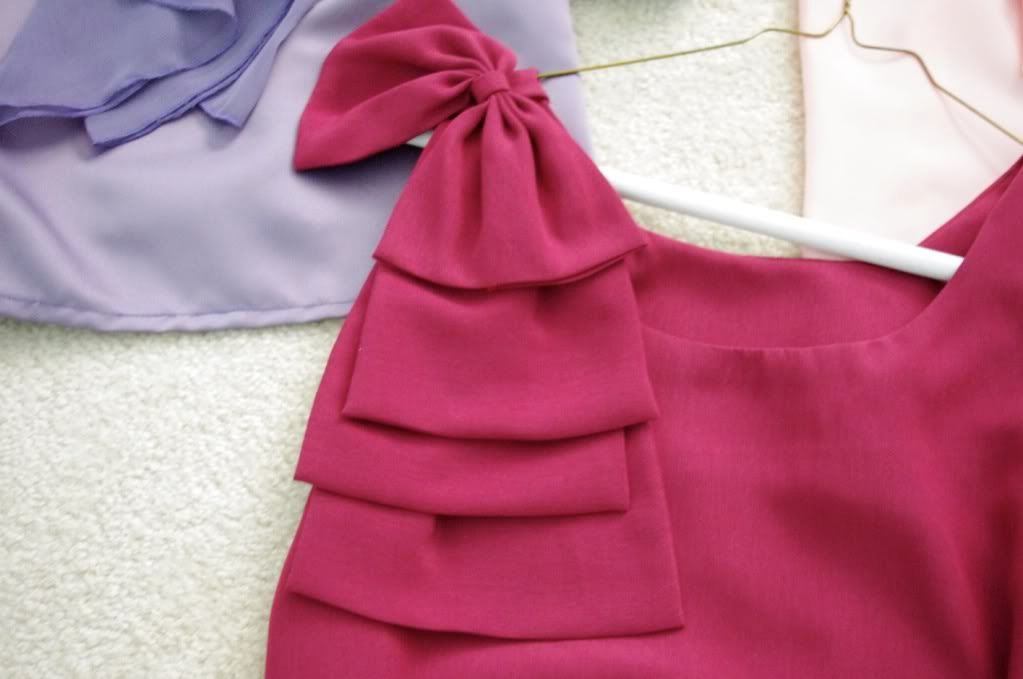 Multi-tiered bow ruffle on shoulder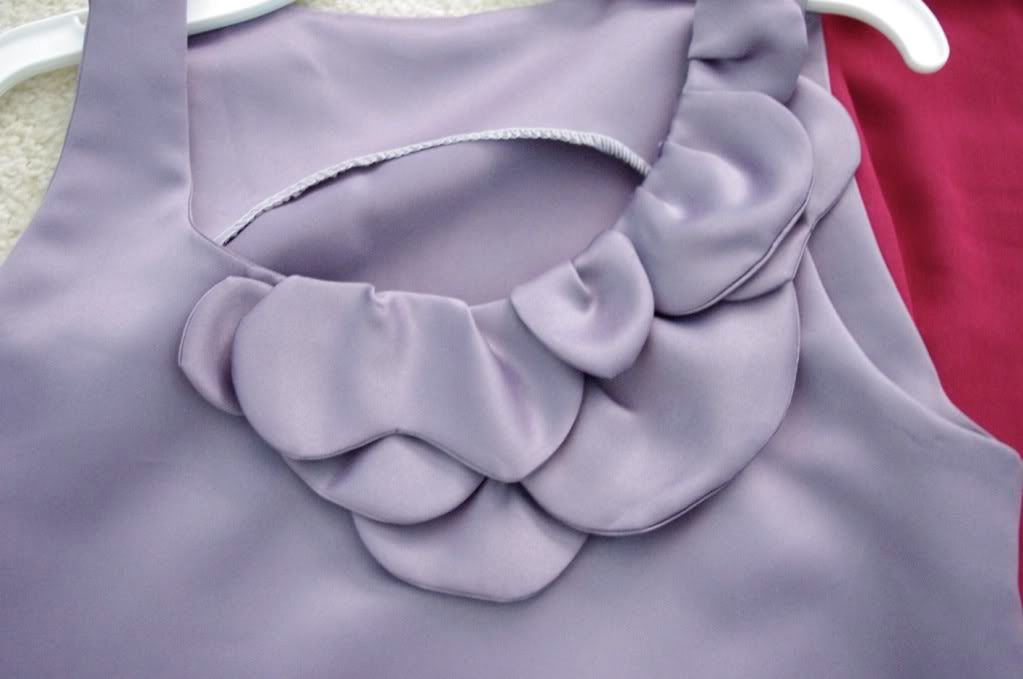 Also one of my earlier DIY projects (as you can tell from white serging thread I used).
I loved these petals so much that I did the same thing on the shoulder in navy blue tank above.